Rick Knarr - Lead Pastor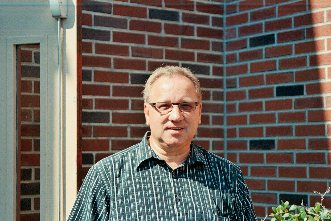 I was born and raised in a suburb some 30 miles outside of Philadelphia, PA. There I was privileged to be raised in a Christian home where my parents were immersed in both local church ministry at Limerick Chapel and in a Summer Christian Camp, Camp Sankanac. It was in the context of a Christian home and the ministries that took place in our home and outside of our home that I met many godly men and women who left a great godly impact on my life.
After High School I attended Philadelphia Biblical University where I earned a Bible and Music Degree. While attending college I served in various roles at a youth ministry in Pottstown, Pa called the Pottstown Youth Centre. I also served at Limerick Chapel in music and teaching capacities during my college years.
After graduation from college in 1978, I taught Music and Bible at Berks Christian School which was a part of Exeter Bible Church where I also served as organist and was in a leadership position in the youth ministry of the church. In 1984 I was ordained at the same church and took a position as pastor of youth and music. I also continued graduate studies at Lancaster Bible College Graduate School and biblical counseling classes through the auspices of the Christian Counseling and Educational Foundation.
In September of 1994 I, along with two other pastors, planted a church in Gilbertsville PA, Hope Community Church, where I served as lead pastor until August of 2009.
In August of 2009 I was asked by a group of about 15 individuals to pastor a new church that would become known as Grace Covenant Church of Pottstown, PA. It is there that I serve as pastor of this newly founded church.
Barb Knarr - Children's Ministry Leader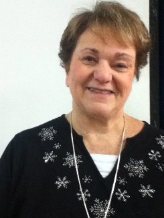 Barb has a B.S.ED. and M.ED. from Kutztown University. She is retired after teaching 30 years in the Boyertown Area School District. Barb's favorite pastime is going for walks with Charlie "Dog" Brown. "What a wonderful privilege we have to share Jesus Christ with today's children. Nothing can compare with the amazement in their eyes when they learn about our great God."
Eric Yensan - Youth Director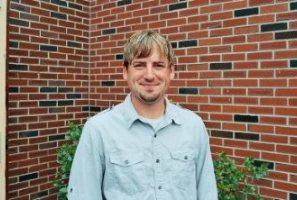 Eric Yensan, originally from Buffalo, NY, resides in Birdsboro, PA. He studied youth ministry at Philadelphia College of Bible, as well as elementary education at Buffalo State College. He has a strong passion to guide and lead young adults to Jesus Christ. His two greatest accomplishments in life are his three boys, Tyler, Kyle and Ryland
Dave Balog - Food Services Director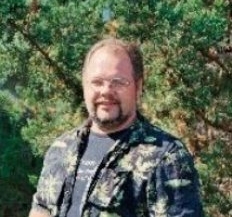 Bob Priest - Worship Team Leader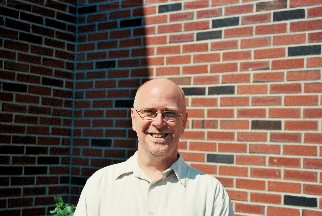 Bob has been married to Marie since 1988 and they have two daughters. He attended Philadelphia College of Bible from 1985-1988, and then Emmaus Bible College where he earned his BS in Biblical Studies in 1990. In 1992 he was ordained into the Pastoral Ministry and served chucrhes in
Wisconsin and Pennsylvania until 2007. He enjoys time with his family, studying and teaching the word of God, playing guitar and leading in worship, reading, tinkering with computers and golf.
Scott Horner - Worship Team Music Director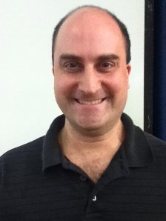 Scott shares his love for music in his profession and with his church family. He has been the music and choral director for Gilbertsville Elementary School for almost 20 years. He has been playing in the worship band for several years and loves being a part of leading God's people in worship. Scott and his wife, Joie, have two children, Anna and Jayden, ages 5 and 4, two Boston Terriers and a rat named Diamond. When he is not sleeping, he enjoys spending time with all of the above!
Daisy Roth - Administrative Support for Finances
Daisy and her husband, Bob, reside in Bechtelsville along with their favorite feline, Mocha. Daisy has an Associates in Accounting from Lansdale School of Business and has been working in the Accounting field for the past three years. Daisy enjoys baking, gardening, and spending time with family and friends. Daisy serves on the finance team at Grace Covenant and assists in the bookkeeping. "I believe proper stewardship of the money and possessions God has given to us is one of the most important aspects of the Christian life, both individually and corporately."
Marcia Hoffman - Prayer Ministry Leader